Before you begin your application:
When completing the online registration process you will be asked to provide detailed contact and professional information. You will need:
proof of New Zealand professional society membership in the form of a membership certificate or letter of acceptance to the society (Link to Professional Societies)
a PDF copy of your CV
full photo ID (this is kept secure and private)
a profile picture of your face only (viewable by the public)
certified copies of your qualification certificates in PDF format
Workplace physical address
New graduate applicants (those who have completed entrance qualifications at university and are newly employed in their first physiologist training role) will also need to provide:
proof of enrollment into the approved NZ training pathway for their profession
signed declaration from their clinical supervisor overseeing their professional development
For detailed instructions on the application process download our 9 page Registration Guidebook
Overview:
Step 1 - Create a login.
Step 2 - Complete Registration form
Login and then select 'Registration Application' from the Home page. Complete all sections of the online form. Sign the form in the signatory box, clicking 'confirm signature' when you are satisfied with the signature. Select 'Save' if you wish to continue at a later time, or 'Submit' to submit the form and continue to payment.
Step 3 - Pay Registration fee $NZ 150.00
An invoice for the application fee is created and can be downloaded and paid under your Invoices tab. Credit card payments are accepted via Paypal.
Step 4 - Enter your personal, professional and contact data.
Select Edit on your profile and complete the data in all tabs. Upload documents in the provided upload boxes. Press Save after entering data in each tab, or it will not be saved.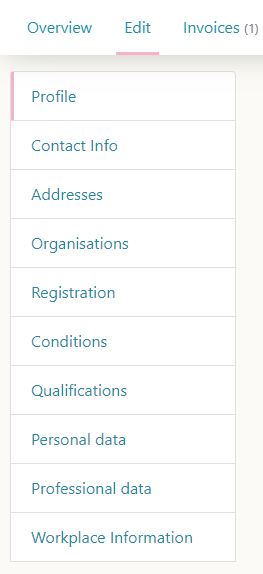 While your home address is not required in full (just city and country), your workplace address must be entered in full in the 'Workplace information' tab.
All data is private, viewable only by yourself, CPRB admin and CPRB board members. You can make your profile information visible to both the public or other registrants, but CPRB does not recommend this.
Applications will only be presented to the board for final approval once payment is made in full, and the requested information is complete.
CPRB aims to approve applications within 2 weeks of all the requested data being supplied. If you have questions about any aspect of the registration process, which you cannot find in the Registration Guidebook please email the CPRB Registrar - your enquiry will be handled within 7 days.